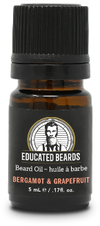 Bergamot Grapefruit Beard Oil 5ml/.17fl.oz
Beard Oil
/ 5ml/.17fl.oz
/ 0.2 Fl oz
Refreshing Beard Oil for the Educated Man.Locks in moisture. Eliminates flakes, dryness, and itching
Targeted Solutions For
Tired looking skin
Close-to-the-skin Beards
Reactive Skin
Bushy Beards
Dull skin and facial hair
BENEFITS
Renews, smoothes and conditions
THE BRASS TACKS
24 hours of moisture
100% Certified Organic
non-comedogenic
hand-crafted in small batches for freshness
Product Description
Refreshing Beard Oil for the Educated Man.Locks in moisture. Eliminates flakes, dryness, and itching
Targeted Solutions For
Tired looking skin
Close-to-the-skin Beards
Reactive Skin
Bushy Beards
Dull skin and facial hair
BENEFITS
Renews, smoothes and conditions
THE BRASS TACKS
24 hours of moisture
100% Certified Organic
non-comedogenic
hand-crafted in small batches for freshness
Product Specs
For even the most tightly wound Beard.
Use this premium oil blend to tame and polish a lackluster Beard.
HUMECTANT- Draws moisture into the skin and hair.
ANTI-INFLAMMATORY- Contains naturally occurring Squalane, helping to reduce redness, swelling.
ENRICHES- Contains naturally occuring vitamins A, E, C, B1, B2, B3, B6, B9 AND B12.
RESTORATIVE- Known for its' stress reducing properties, Grapefruit essential oil gives an air of calm confidence.
NATURAL ASTRINGENT- Bergamot essential oil tightens pores and balances oil production.
Key Organic Ingredients
Simmondsia Chinensis (Jojoba) Seed Oil*,
Argania Spinosa (Argan) Nut Oil*,
Prunus Amygdalus Dulcis (Sweet Almond) Oil*,
Vitis Vinifera (Grape) Seed Oil*,
Citrus Grandis(Grapefruit) Peel Oil,
Citrus Aurantium Bergamia (Bergamot Fruit) Oil*
*Certified Organic
How To Use
Hold bottle upside down allowing it to drip onto the palm of the hand. (short beard 1-3, medium 4-6, long 6-10).
Rub both hands together until palms are warm, apply to beard/skin in an upward fashion.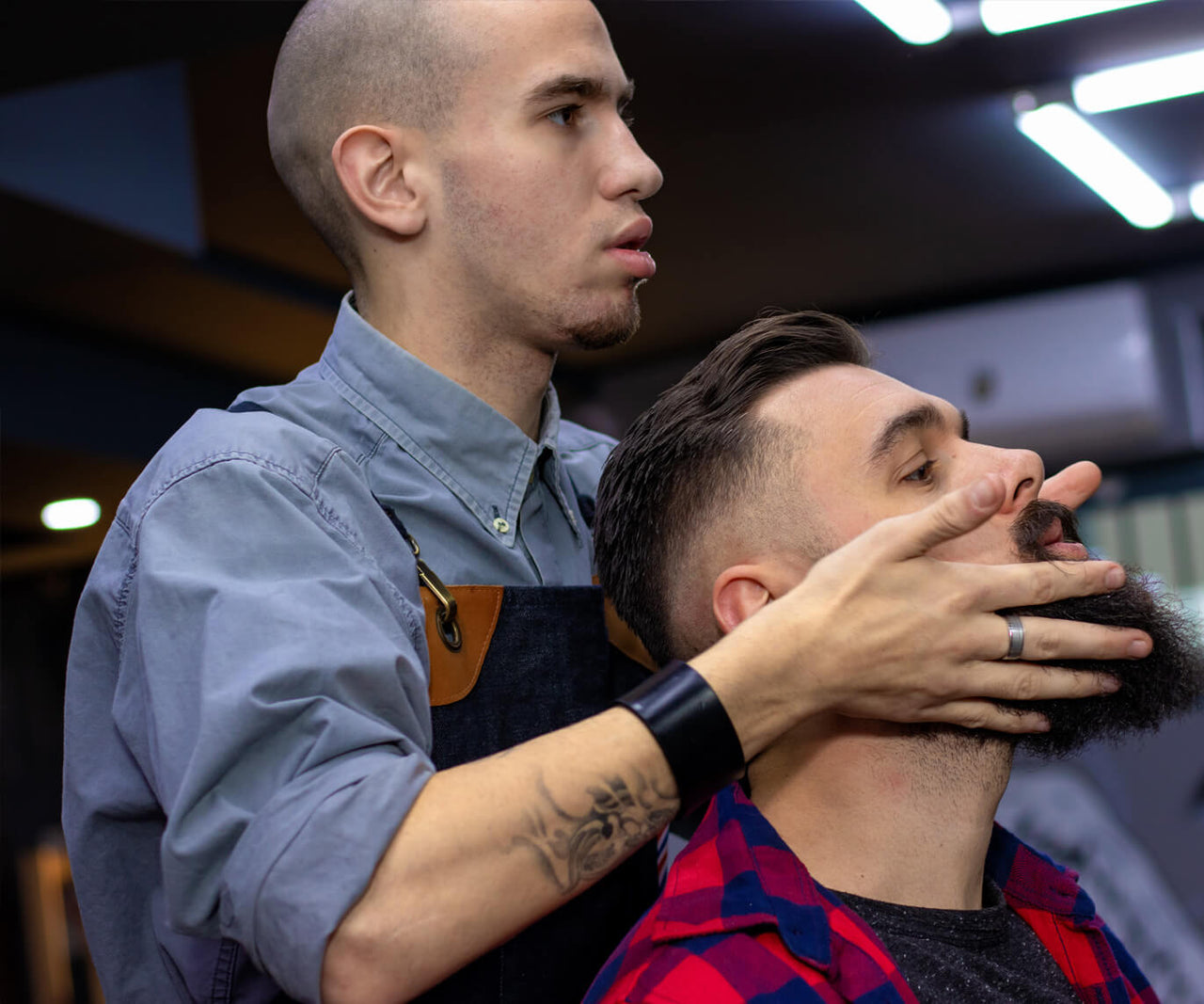 This product is frequently paired with,