The Educated Beards Story
Founded with Intention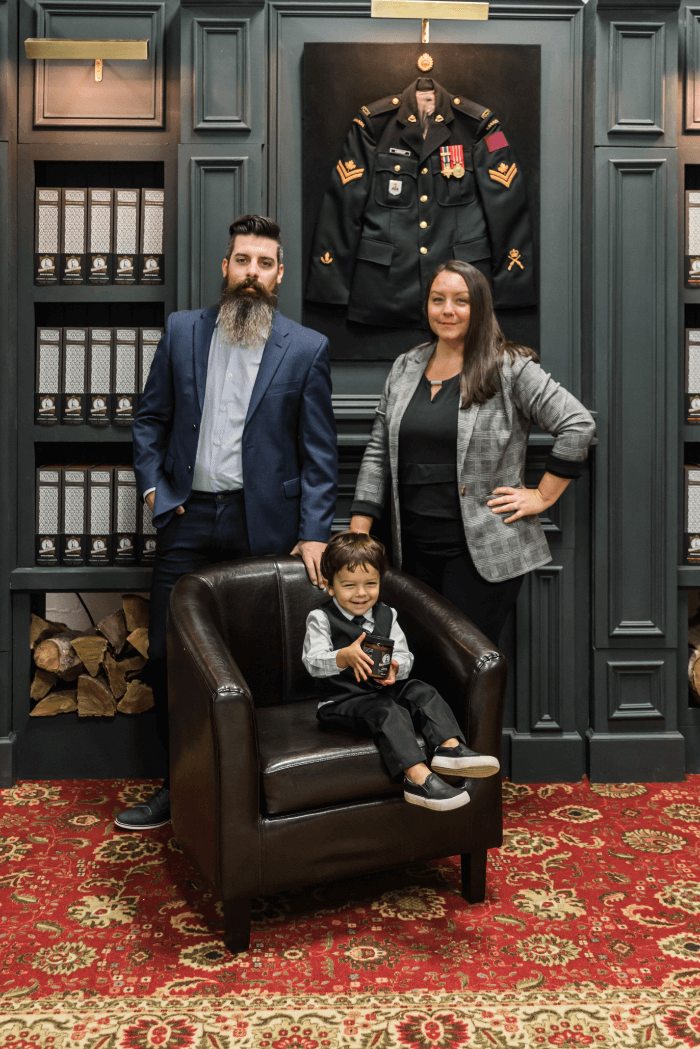 Transition inspired Growth.   Growth created a need.  Necessity sprouted a seed…
The summer of 2016 brought new life and period of change for Educated Beards founders, Kevin Leboeuf and Alicia Philips. It was during this time that the couple would welcome the addition of their newborn baby boy and Kevin would make the life-changing decision to begin his release from the Canadian Armed Forces.
Having been diagnosed with PTSD in the previous year, Kevin began the gradual process of transitioning back into civilian life. To mark the beginning of the shift he decided to do something that had been strictly forbidden to him his entire adult life- growing a beard.
And so, "The Beard" began.
The Beard grew in as most do- beginning with irritation, dissatisfaction and general discomfort. Not willing to give up on his beard bounty just yet, Kevin purchased his first beard oil.
While his partner Alicia was strongly supportive of both The Beard and her loving companion, as a Holistic Nutritionist she was not at all impressed by the products' harsh chemicals and toxic ingredient list. When the search for a safe and effective alternative proved unsuccessful, she looked to her own background for solutions.
After months of research, testing and trials, they had created a versatile line of premium and holistically safe beard care essentials. As word and demand for their expert formulations spread, it quickly became clear that their product needed to be shared with a larger audience.
By December 2017, both The Brand and The Beard were firmly established. Using the same premium, organic formulation originally perfected for Kevin, Educated Beards is your premier destination for luxury, holistic beard care and grooming essentials.