Learn more about your routine
We strive to give you and your beard the best experience and outcome possible. As beard owners ourselves, we understand that importance of using top quality products.
Our products promote healthy hair, eliminates itching, irritation, beardruff and gives control over your beard.
Live the Educated Lifestyle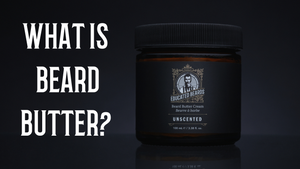 Education
Posted by Caro Roy on
Growing a beard requires more than just letting your facial hair run wild. To truly GROW a beard, you need to take care of both the hair and the skin underneath. That's where beard butter comes into play. In this blog post, we'll explore the wonders of beard butter and...

Education
Posted by Caro Roy on
Becoming bearded can have more than just cosmetic benefits; it can have a profound effect on one's self-confidence and individuality. A well-groomed beard represents confidence, individuality and masculinity for many individuals. Beard grooming and maintenance can bring with it many positive feelings, from feeling accomplished and personal expression to sense...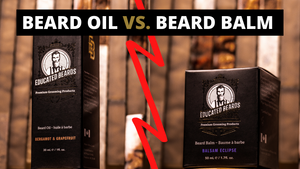 Education
Posted by Educated Beards on
Confused about which grooming product is best for your beard? You may be asking yourself "What's the difference between beard oil and beard balm?" Beard balm or beard oil? Which one should I use, if any? There are dozens of men who have the same question as you right now. This article...